This page has large graphic content and will take some time to load.

---

AWARDS!

---
Thanks to all of you who have given an award to this page. We appreciate your recognition of our hard work and dedication to genealogy. There are many descendants of

Smelser / Smeltzer

families who have contributed to this site. You will see their names scattered throughout

these pages. On behalf of all of us..........Thank you. ~ It makes it all worthwhile ~
---

Received 3 July 1999

Your page is great and we here at SmelserCyberSites would like to give you an award

This site was voted the ~Best of the Best~ by GenLink April 1999.

Thanks GenLink for acknowldging all our hard work!

After reviewing your site, we found that your site had
excellent genealogy content, innovative design, was easy
of use, had good presentation, and used fast loading graphics.
Congratulations! You have won our award...
We have added your URL to our Winners Page.

---
Genealogical Excellence Award presented April 25, 1999.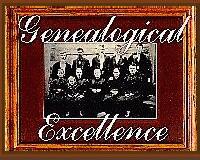 You have a fantastic surname site. I am happy
to add it to my list of Excellent Surname Sites.
You are welcome to display my Genealogy
Excellent Award on your site.
Keep up the great work in advancing
Internet genealogy!
Sincerely,
Mark
Many thanks to Mark Ellsworth Hickman for bestowing this award on us!
---
Bountiful Promise Genealogy Award of Excellence

Presented April 27, 1999
I think your site is top of the line..going back to look more..
I love the way it is set up..
Bountiful Promise
Thank you, Janice for the award and kind words!
---
Your site has been chosen to receive the KFHA Site of Excellence Award

You have a wonderful site. Received May 9,1999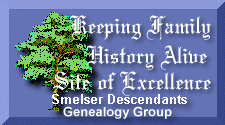 Thanks Ginny! We will display this award proudly!

---
Warehouse of Pages Contest July 1999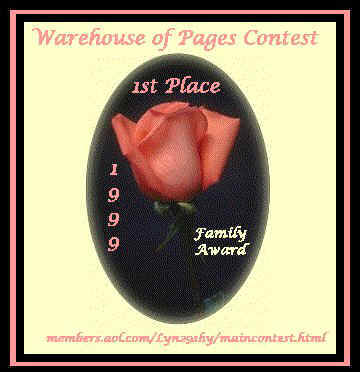 Thanks to Ware House of Pages
---